Latchways Personal Rescue Device®
Personal Rescue Device - significantly reduces rescue time.
The MSA Latchways® PRD is a lightweight, unobtrusive personal rescue device that is an integrated full body harness system for self-rescue. In the event of a fall the device lowers the person gently to the ground in a controlled descent.
Latchways Personal Rescue Device®
68099-00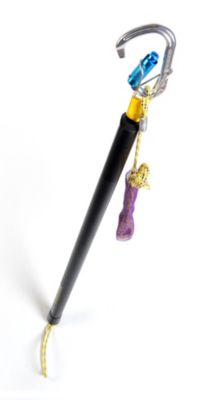 68202-00XL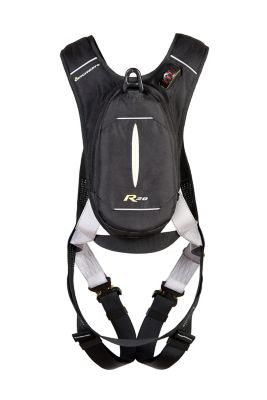 PRD X-LARGE RH2 HARNESS ASSY, EN CERTIFIED
65ft (20m) length
Significantly reduces rescue time
Self-activated
Available model for Arc-Flash
Available with EVOTECH line of full body harnesses
Markets:
Construction, General Industry, Mining, Oil & Gas, Utilities
Applications:
Working at Heights
ANSI Z359.14 (Full-Body Harness)
ANSI Z359.4 (Self-Rescue System)
CSA Z259.10 (Full Body Harness - Excludes Arc Flash models)
CSA Z259.2.3 (Descent Devices - Excludes Arc Flash models)
OSHA
EN361:2002 (Full Body Harness)
EN341: 2011 Type 1, Class D
Successfully assessed against EN 13463-1:2009 and EN 13463-5:2003 under ATEX category Ex II 2 G c IICT3
AS/NZS 1891.1:2007