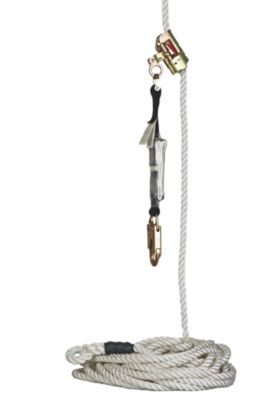 MSA Rope Grabs
Rope vertical lifelines and rope grabs are used together as a system. Rope Grabs are designed as a means of fall arrest between a worker wearing a compatible full-body harness and a suitable fall arrest anchorage. Applications include roofing, ladder climbing, general construction and tower climbing.

Short-Stop® and Sure-Lock® Self-Retracting Lanyards
A fast-acting fall arrester limiting free-fall distance, deceleration distance, and fall arrest forces while allowing user freedom of movement. The Short-Stop and Sure-Lock Self- Retracting Lanyard is compact and lightweight.