HP Compressors
Designed to quickly charge 300  and/or 200 bar cylinders, MSA high pressure breathing air compressors work seamlessly as part of an air purification system that meets the highest, most stringent standards. Low operating speed for continuous, reliable operation. All moving parts are electronically balanced to run smoothly. A variety of horizontal, vertical portable and mobile models with charging capacity from 100 up till 570 liters per minute (larger models on request) are available. The compressors can be supplied with electric, gasoline or diesel engines. Vertical models from 230 up to 570 are available also with highly efficient noise suppressing cabinet for indoor application. Great variety of options and accessories are available. * Humidity control * Electronic Computer Control * Oil pressure control * Temperature control * Filling panels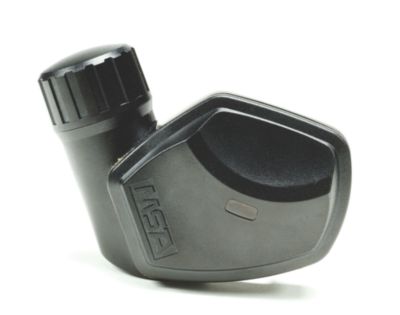 Nightfighter™ Heads-Up Display System
Clearly and easily see air cylinder content when wearing an MSA Ultra Elite Facepiece. This display system includes a transmitter assembly that securely mounts to the SCBA shoulder gauge pressure hose. Sends a digitally encoded signal to the facepiece-mounted receiver. Displays cylinder contents in one-quarter increments. Features 7 LED light patterns.
Tally Board Auer Control
Control the operation and stay informed in the event of radio communication overload, fail or screen out. Designed to monitor the location and breathing air of rescue personnel, this external monitoring system is a must for ensuring a high level of safety for emergency teams. With radio-controlled, real-time clock, LED control clocks with overdue indicator, apparatus tags and space for rescue team notes, this control has it all.