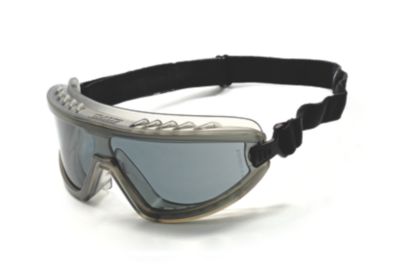 Flexifold Goggles
These full-frame goggles offer universal fit and superior eye protection. Featuring dust- and waterproof sponge cupping, they're ideal for environments with concentrations of fine particles, powder or dust, as well as chemical splash. A flexible frame, polycarbonate lenses and anti-fog properties enhance fit, comfort and performance.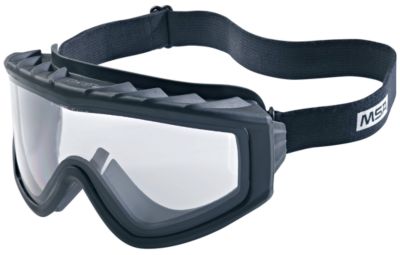 Responder Goggles
These durable, medium-impact goggles are specially designed to meet the unique needs of emergency services personnel. Features a low-profile design, clear twin lens, and fire-retardant materials. The outer polycarbonate lens is anti-scratch while the inner acetate lens provides ultimate anti-fog protection. Face-fitting design and adjustable head band provide a secure, comfortable fit.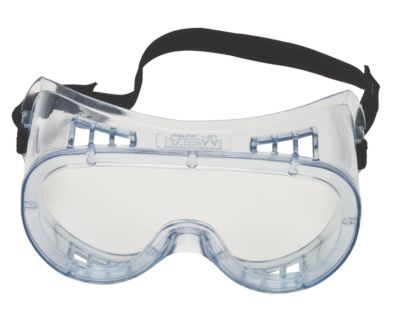 Sightgard® Goggles
For maximum visibility and all-around wearability, this popular line of economical safety goggles offers impact protection. Choose anti-fog or anti-scratch coatings for improved visibility and lens life.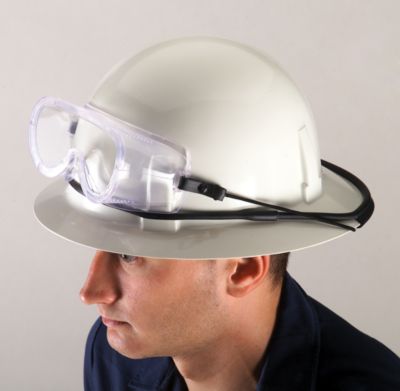 Goggle Retainers
Keep eye protection conveniently at the ready with these goggle retainers. Specially designed for use with MSA goggles, caps and hats, these retainers hold goggles securely in place. Easy to install, MSA goggle retains require no tools. Plus, they can be adjusted for optimal fit.