Featured
Latchways Personal Rescue Device®
The MSA Latchways® PRD is a lightweight, unobtrusive personal rescue device that is an integrated full body harness system for self-rescue. In the event of a fall the device lowers the person gently to the ground in a controlled descent.
Featured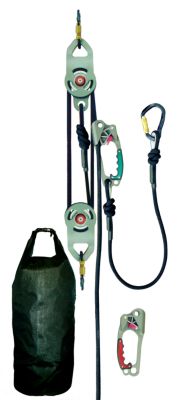 Rescue Utility System
The Rescue Utility System is primarily used for raising and lowering people or equipment in rescue and industrial work access and ideal for confined space applications. A 4:1 rescue pulley system Pulleys are equipped with a built-in anti-reversing lock. Offers rapid deployment, is virtually maintenance free, and is rated for two-person load.

Dynescape® Descender
When personnel need to self-rescue or evacuate from an elevated area, the Automatic Dynescape Defender is fast enough to allow for safe evacuation, but slow enough not to cause injury upon landing. The rate of descent is constant at approximately 6 feet per second.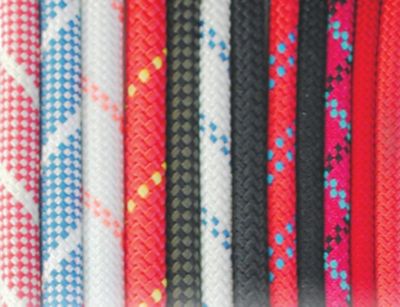 FP Rescue Ropes
Superior flexibility provided by unique double-twist cable core construction gives MSA Rescue Ropes resistance four times greater than other static kernmantle ropes. Designed with load absorbing capabilities to provide additional safety in the event a dynamic force is applied.
Rescue Kits
A specialized rescue product designed for extreme cases in which a rescuer needs to be lowered head-first into a confined space to perform a rescue. The Confined Space/Head First Extraction System (HFES) allows the rescuer to be lowered comfortably into a confined space head first, harness the victim, and raise both victim and rescuer out of a confined space. Consists of an adjustable lifting strap, an adjustable victim strap, one pair of ankle harnesses, two carabineers, and a storage bag. This small, compact system can be used with any confined space retrieval equipment such as tripods and davits.