Featured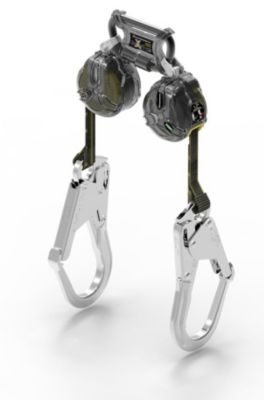 V-TEC™ Mini Personal Fall Limiter
The V-TEC Mini retactable lanyard is the most compact & lightweight self-retracting lanyard ever developed using multiple spring radial energy-absorbing technology. This new design eliminates the need for an external energy-absorber outside of the housing making it the smallest retractable lanyard on the market.
Featured

V-EDGE™ Leading Edge Self - Retracting Lifeline
Specifically engineered and tested for foot-level tie off, the V-EDGE™ Self Retracting Lifeline offers a dependable means for leading edge fall protection. The V-EDGE SRL can be used in a variety of applications, from over head to horizontal tie off points, and where sharp edges are a concern.
Featured
V-TEC™ Self-Retracting Lifeline
With premium  stainless steel components and innovative engineering, the V-TEC Self Retracting Lifeline incorporates a precision-made spring radial energy absorber that requires zero calibration or adjustment.  The retraction dampening feature controls cable retraction speeds preventing pre-mature and accidental load indicator deployment.
Latchways Sealed Self-Retracting Lanyards
The Latchways Sealed Self-Retracting Lifeline range offers a dependable means of fall protection and has been specifically designed for use in harsh environments such as oil rigs, wind turbines and other offshore applications.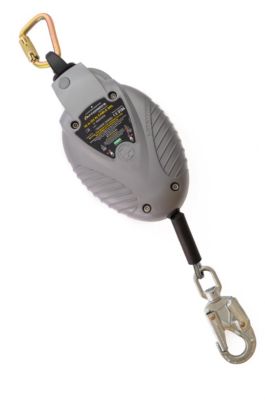 Latchways Standard Self-Retracting Lanyards
The Latchways Standard Self-Retracting Lanyard range offers a dependable means of fall protection and has been specifically designed for use in a number of different environments enabling an unhindered hands-free fall protection solution. Utilizing modern engineering and innovative design, they are the most advanced self-retracting lanyards on the market.

Short-Stop® and Sure-Lock® Self-Retracting Lanyards
A fast-acting fall arrester limiting free-fall distance, deceleration distance, and fall arrest forces while allowing user freedom of movement. The Short-Stop and Sure-Lock Self- Retracting Lanyard is compact and lightweight.
Workman® Self-Retracting Lanyard
MSA's new Workman SRL provides the best value for your money! With lightweight design and durable, thermoplastic housing with impact-absorbing bumpers, the Workman SRL will not only be accepted by users, but also provides years of dependable service.