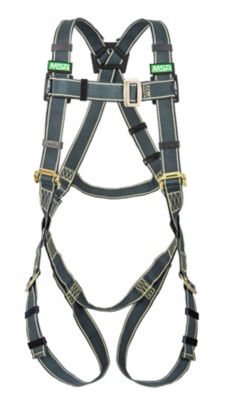 Gravity® Harnesses
Gravity series harnesses meet the needs of workers in specialty environments of specific work applications such as high heat, welding, corrosion, rescue, rigging and suspension. The  Gravity® Coated Harness uses a special urethane web coating to resist stains and wear and tear that are common when working in dirty environments.
left/RIGHT™ Headband Earmuff
The MSA left/RIGHT™ Ear Muffs have dedicated right and left ear cups that are designed to fit ears of all shapes and sizes which offers increased comfort and protection. The headband's breakthrough design simulates the head's curves to provide a comfortable and stable fit, balancing muffs with ear cup angle.