RIGHT Reusable Plugs
The comfortable, effective RIGHT Reusable Ear Plugs can be used repeatedly and are available in banded and non-banded versions. Storage box included.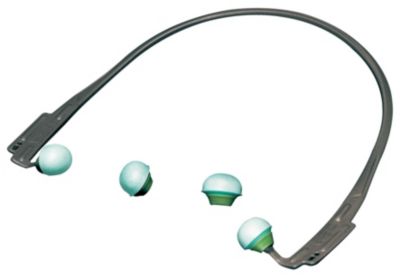 RIGHT Banded Plugs
The comfortable, effective RIGHT Banded Ear Plugs are joined by a lightweight plastic band and feature replacement pods. The plugs are available in three sizes: Small, medium and large.
Dynescape® Descender
When personnel need to self-rescue or evacuate from an elevated area, the Automatic Dynescape Defender is fast enough to allow for safe evacuation, but slow enough not to cause injury upon landing. The rate of descent is constant at approximately 6 feet per second.