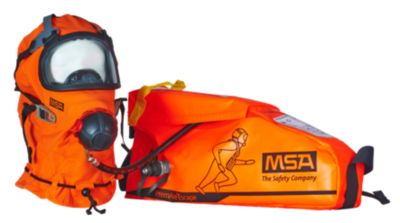 PremAire® Escape
PremAire Escape is a positive pressure short duration compressed air emergency escape breathing device (EN 402) that provides the user with respiratory protection while escaping from toxic atmospheres. The components of the respirator withstand high levels of potential industrial gas leaks and harsh chemical environments. With its intuitive donning procedure that takes less than 5 seconds, the PremAire Escape enables the wearer to escape without difficulty from a potentially hazardous environment. It offers an air supply of 10-15 minutes duration. The standard PremAire Escape is equipped with a 3S full face mask. For potential high concentration industrial gas leaks, like deadly H2S, the device is available with the PremAire Mask-Hood.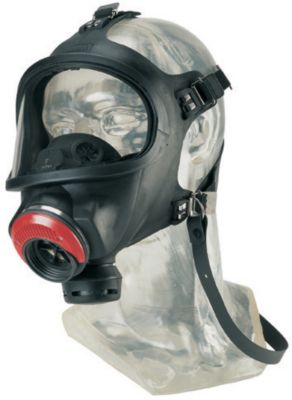 3S Positive Pressure Full-Face Masks
With more than five million units sold, the upgraded 3S Full-Facepiece Respirator offers safety, comfort and durability. The face blank is made of a softer rubber compound (and also yellow silicone in another option) and has a wide sealing frame and deeper chin stop for a snug, comfortable fit. The lens is made of impact-resistant polycarbonate (and silicate-coated glass and Triplex glass in other options) and offers a wide field of vision for excellent viewing. The harness allows for quick donning and removal and achieves a pressure-free fit in combination with a protective helmet. The inner mask allows for optimal air flow and eliminates lens fogging. The mask comes in more than 50 different versions, allowing users to find the perfect mask.